The event calendar available on Tennis.com can help you determine which matches are available on which channel. To get started, follow these steps:
1. Click the Event Calendar to navigate to https://www.tennis.com/tournaments/


2. Select the "Details" button located next to the live or upcoming event that you're interested in viewing.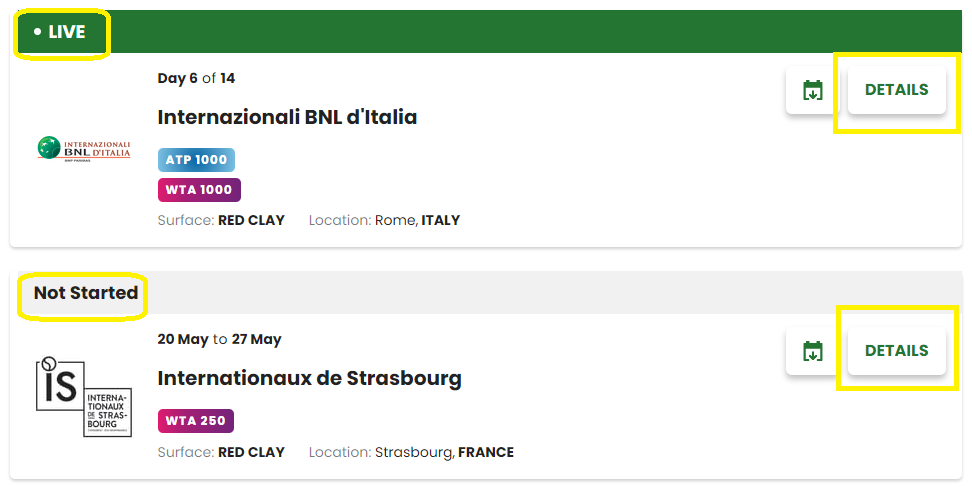 3. Review the icons next to each match: "TC" signifies that the match will be broadcast on Tennis Channel, while "TC+" indicates that the match is available on Tennis Channel Plus. If both icons are displayed, the match will be available on both channels.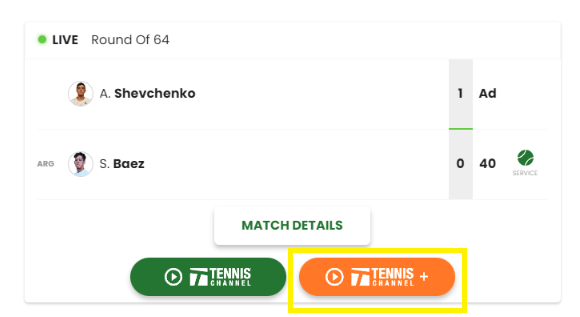 Please note that if a certain match does not show the Tennis Channel Plus logo (in orange), then the match can only be streamed through cable providers due to broadcasting rights.