If you wish to cancel your Tennis Channel Plus account purchased through the website, you can do it anytime by following this step-by-step guide:
*Note that if you do not see an unsubscribe option, here's why.
1. Go to the Tennis Channel website and click on the person icon

to sign in. You may also go directly here. Click on the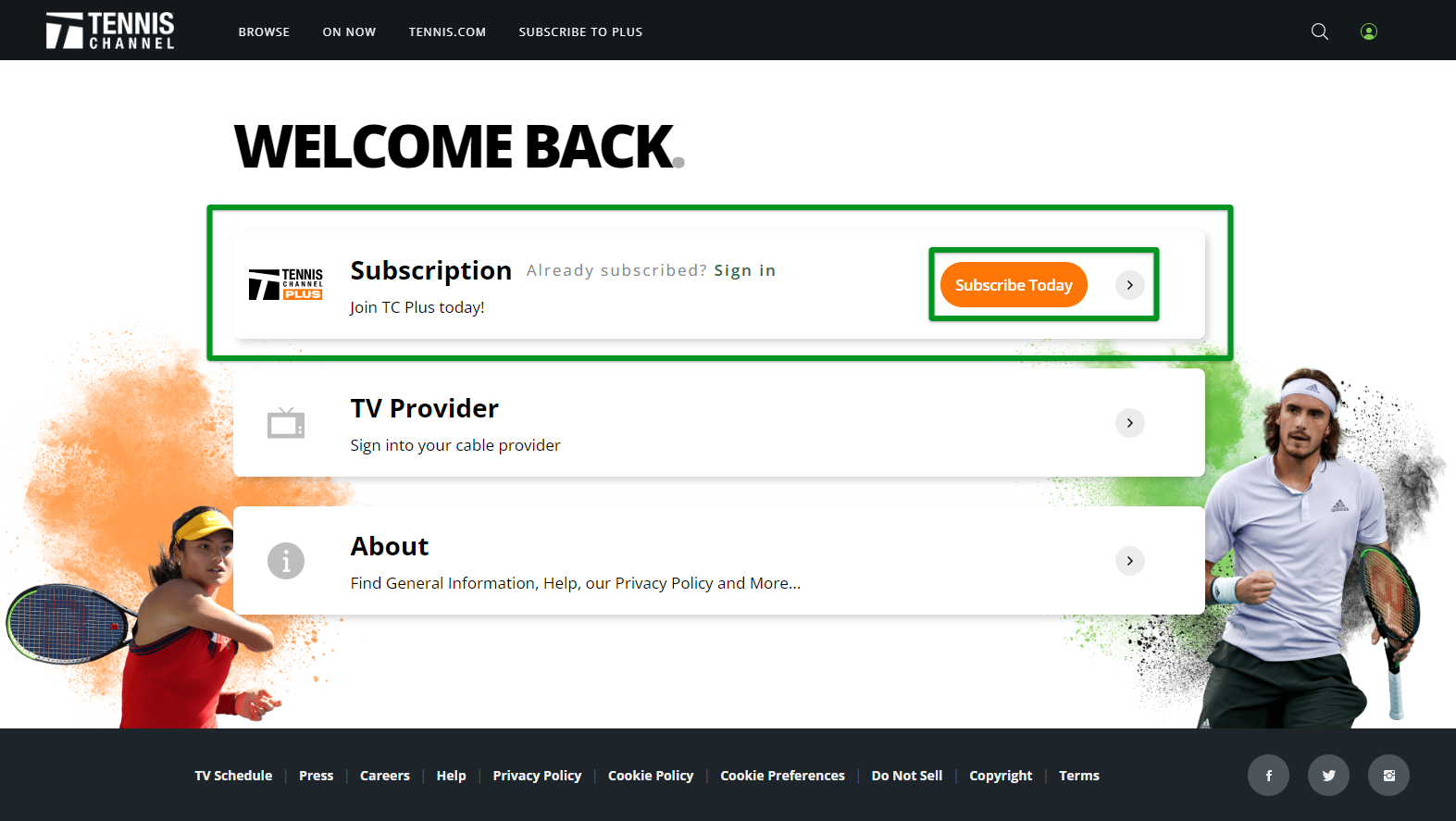 2. Sign in via subscription and enter your registered username and password. Make sure that there are no spaces on or before the email address and the password.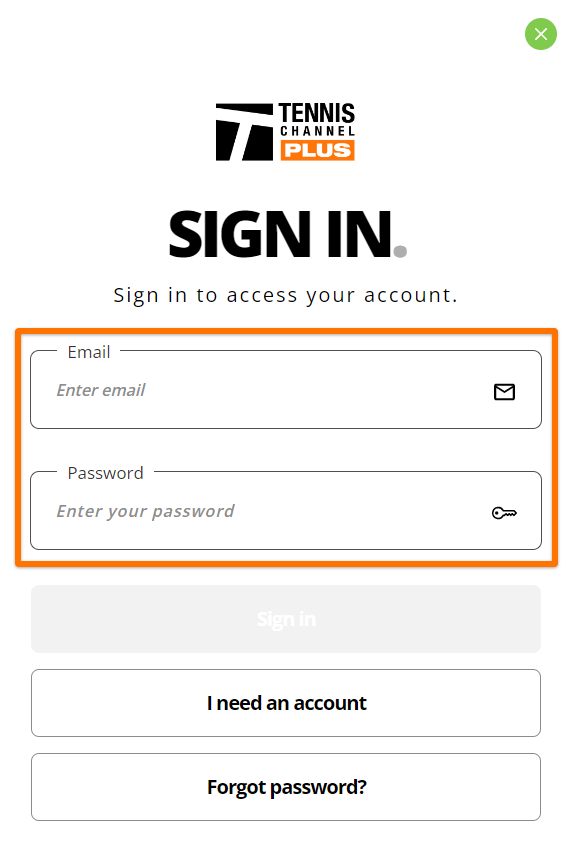 3. Once you've successfully signed in, click on the drop down button on the Subscription row.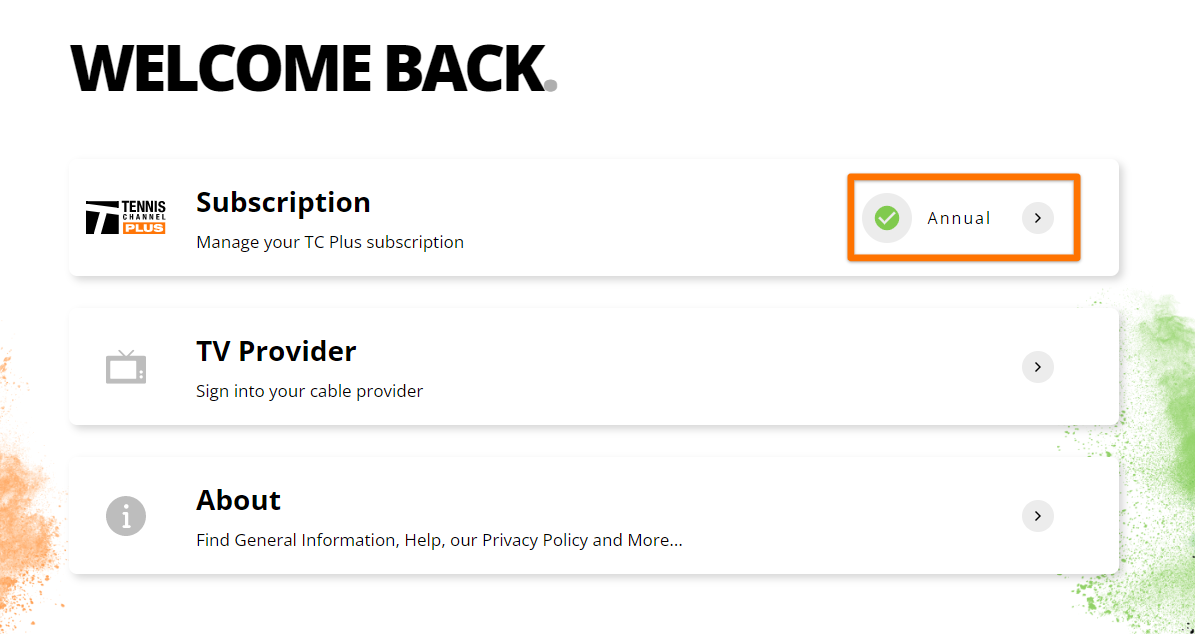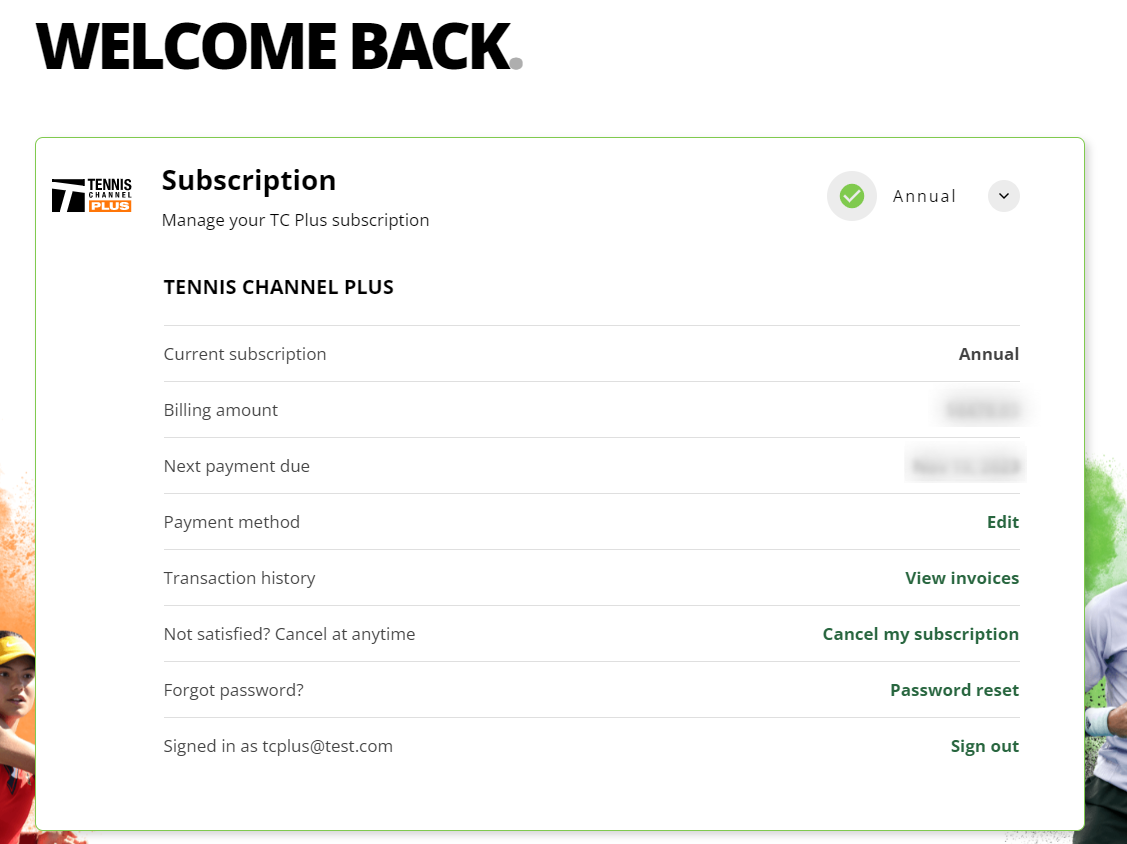 4. You will be routed to your subscription settings. To cancel the subscription, click on Cancel my subscription.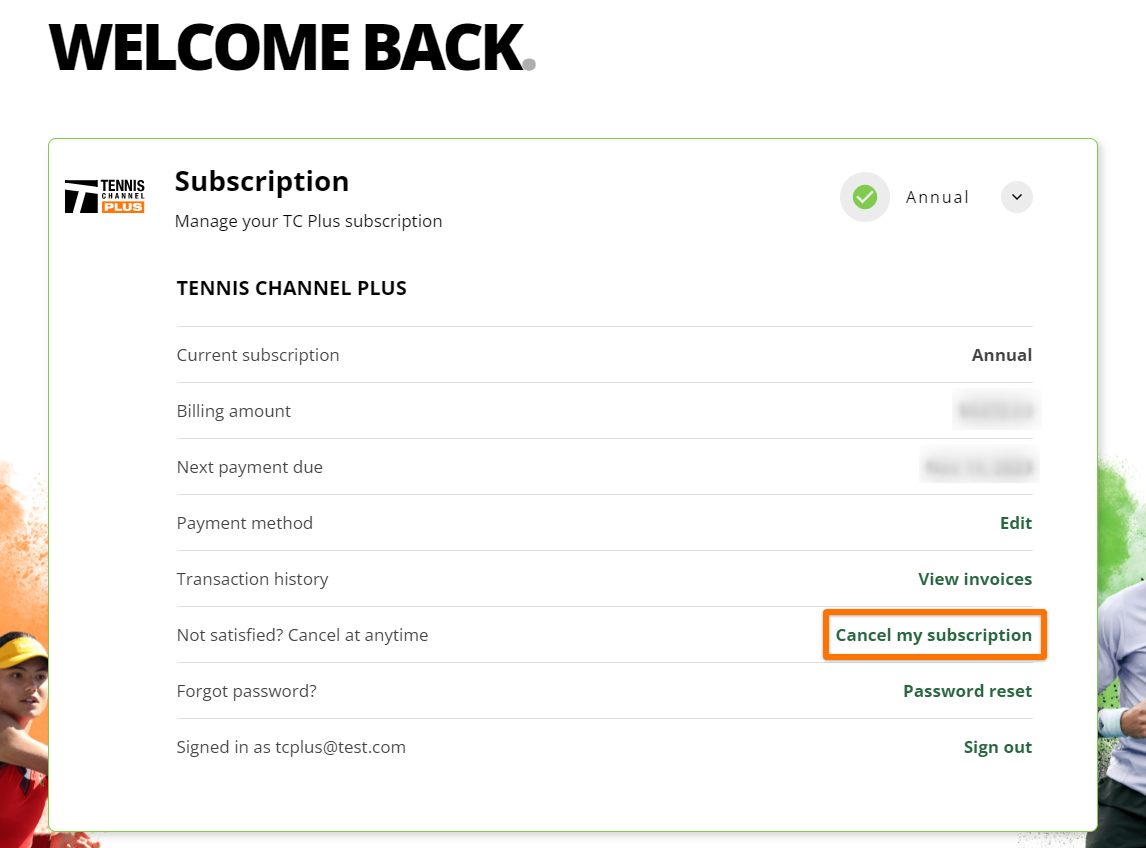 5. Choose the reason to indicate why you want to stop the subscription and click on UNSUBSCRIBE to completely cancel the subscription.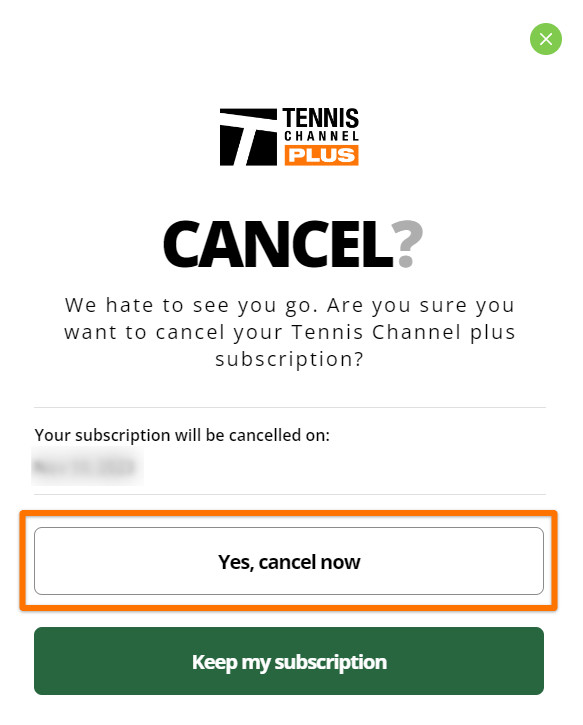 6. A confirmation email of cancellation will be sent to you via email.
NOTE: Cancelling your subscription doesn't mean that you'll automatically be granted of refund. To know more about the refund policy, click here.