Here's a step by step process to redeem a coupon code when you have one:
Go to tennischannel.com/signup or sign in if you already have an existing account.
Enter your desired username and password, and click continue.
You will be routed to the checkout page. Enter the coupon code, and click "Apply coupon".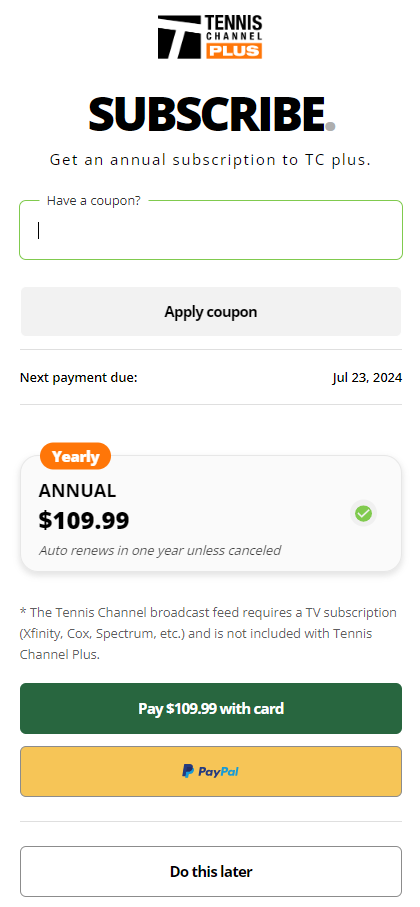 4. Once the discount is applied, proceed with entering your payment details, or skip this by choosing "Do this later".
5. Once done, you will be able to access PLUS content right away.
IMPORTANT NOTES:
You cannot activate a code on an account with an existing subscription. You must unsubscribe and wait until it has expired before the system will allow you to redeem it on the checkout page.
Coupon codes can only be redeemed on the website, this option is not available on the Tennis Channel app.